Book on our official website
and enjoy exclusive benefits
No intermediaries, no overpayments
Midnight or early-morning bookings
Welcome to VIP Grand Lisboa Hotel & Spa
Hotel Lisbon
Located between the historic and the business centres of Lisbon, the VIP Grand Lisboa Hotel & SPA is fully equipped for the comfort and great experience of the customers. With a total of 295 rooms, including 31 suites, the hotel offers leisure and entertainment facilities, like an outdoor swimming pool and gymnasium, as well as restaurants and a Bar.

Our location in the business centre of Lisbon makes us perfect for all kinds of meetings and events. The hotel also provides you with some magnificent views of the city of Lisbon and the surrounding landscape. The much sought-after location of the hotel has the convenience of being just 5 minutes away from several public transport services.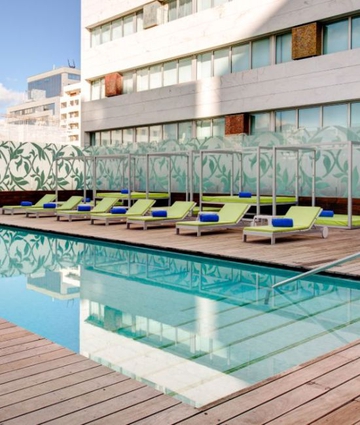 Services &
Accommodation
Highlights_Cancer_Subtitle
The outdoor swimming pool at the hotel is where you can enjoy the hottest days in the city, and if you wish to relax in a tranquil environment. The hotel also provides 8 meeting rooms for business requirements.
Book now and start saving today!

Lisboa

Book now on the official website and discover our best available rate.

See more

The best offers and prices on the official website only

Lisboa

We guarantee you the lowest prices, without booking fees. You will only find them on the official website of hotel.

From

€101

taxes included.

See more
subtitle_offers_canis_maior
Special Promotions
for you!
VIP Hotels provide you with a modern and pleasant hotel experience. Our special offers are designed just for you, whether you are looking for a business stay or a leisure experience. We offer our customers the best price and the special promotions are unique and exclusive to our website!
See all the offers